PHOTO RESOLUTION:
When uploading images for production, the higher the resolution, the better the end product will be. Images that are taken from social media or the internet are typically low resolution and are not meant to be used for high-quality large format printing. WE RECOMMEND SCANNING PHOTOS IN AT A MINIMUM OF 300 DPI FOR A 3"X5" PHOTO. For smaller photos, increase the resolution.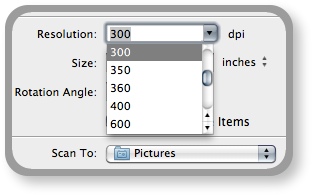 REMEMBER: Higher resolution is always your friend when it come to banner printing. Don't just accept the default on your scanner if possible.

High-res vs. low-res results after printing.

SAVING PHOTO:
We can accept just about any format. However, we recommend high resolution jpgs or pdfs. When saving these images after scanning, PLEASE ENSURE that the setting for either format is set for the maximum resolution / print quality available. Most scanners have a default of low resolution / small file size for these formats so verify settings before saving image.
A low-resolution save setting will wipe out a high-resolution scan. Vice-versa, a high-resolution save setting will do little to enhance a low-resolution scan so both are crucial to ensure the best end-result.

If you need assistance, just give us a call. We most likely can walk you through your scanner software in order to get a great scan for your Military Tribute Banner.