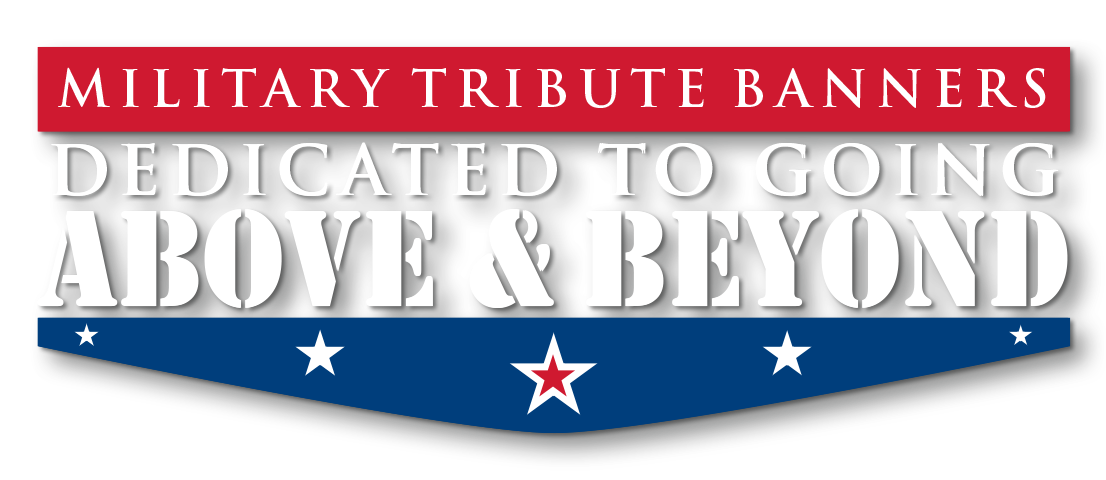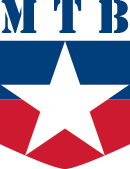 DRIVEN TO

DEDICATED TO

COMMITTED TO

FOCUSED ON
Giving Honor to Whom Honor is Due.
Combining our military backgrounds with over 30 years of experience in marketing and printing, we dedicate ourselves to helping communities and organizations honor their local military men & women, while helping them raise needed funds for their cause. We created the Military Tribute Banner Program to do just that - honor and support the world's greatest defender of freedom – The United States Military.
This is all we do. We print nothing other than banners and prints honoring our military. It's why we offer the very best when it comes to quality, value and service - BAR NONE.
Founded in 2016. . .
We have come to see our vision of helping communities nationwide honor and support their local heroes with banners go from idea to reality.
What started out in one community in Florida has now expanded into 23 states with multiple communities in each state. And we're still growing.
With a Mission Mindset. . .
In military settings, "mission" is a term meaning the pursuit of achieving the objective of an individual's or team's duty, aim or desired result.
Our mission is simple - To produce the best military tribute banner programs in the nation. Failure is not an option.

And a Heart for Our Military.
Our team consists of veterans and military-related family members from every branch who have a heart for what we do and why we do it.
This unique, military "bond" manifests itself in the "Above & Beyond" approach we take with every banner we produce.

Military Tribute Banners "Above & Beyond" Team
These are the men & women who ensure that you're provided with the best military banner program around.
(Select any photo to read about their military connection.)
Owner & President
A U.S. Army veteran, Michael served from 1985-1989 at the Army Intelligence & Security Command (INSCOM) in Arlington, Virginia.
He is married to Veronica, another U.S. Army veteran and they have three great children, two of whom are Marine Corps veterans.
He took his years of experience in the print and graphic design industry and combined it with a heart for our military to start Military Tribute Banners - helping communities nationwide honor their heroes - both past and present.
Production / Stitching
Dell joined our team at the height of the pandemic, bringing with him high-caliber stitching experience.
Dell is the proud father of a son who currently serves in the U.S. Army as a Blackhawk Helicopter pilot.
Production Assistant
U.S. Coast Guard veteran with 22 years of service. Hugh ran Law Enforcement Boarding, Fisheries, Search and Rescue as well as conducted migrant operations.
His father served in the U.S. Army and his daughter in the U.S. Air Force.
Owner / Manager
Served with U.S. Army INSCOM from 1986-1989 providing graphic design support related to official missions and functions of the DOD.
Veronica has several family members that have proudly served that include her father, her husband, Michael, 2 U.S. Marine Corps sons and other relatives.
Technical Supervisor
Jamie served in the U.S. Air Force for 8 years as a Career Enlisted Aviator, serving overseas in Afghanistan and Kuwait.
Jamie accumulated over 1,000 flying drone hours supporting military operations in various theaters, as well as training new military aviators as a Flight Instructor and Training Manager.
Office Team Member
Damita served 13 years in the U.S. Air Force as a Financial Services Specialist. She was stationed at Morón AB during the Iraq War and managed the base budget, and worked directly for the Base Commander.
Damita's father was in the U.S. Marine Reserves. Her brother served in the U.S. Navy. Her grandfather served in World War II, and she had several cousins who also served in the military.
Production Supervisor
Jason's grandfather served in the U.S. Army during Vietnam and afterwards in the CIA.
He has become a liaison for our team and the U.S. Army Historical Foundation located at Fort Belvoir, Virginia.
Office Team Member
A proud USAF Mom with a son who is currently serving. She is the wife of a retired U.S. Coast Guard Chief, daughter and niece of U.S. Marines, sister of an Army Infantry veteran, and a granddaughter of a Chief Master Sergeant in the U.S. Air Force.
She is forever grateful for the service and sacrifices of ALL who have served our great nation.
Print Production Assistant
Stephen served in the U.S. Navy Reserves for 4 years as a Storekeeper and a Religious Program Specialist. He served in Gulfport, Mississippi, Anchorage, Alaska and Bremerton, Washington.
His wife, Damita (who is also employed at Military Tribute Banners), is a 13-year U.S. Air Force veteran.

Honoring our military heroes throughout communities nationwide.

Plan to make yours one of them in 2023.